The Really Great AbbyShot Blog!
Love The Gloves Part 5: The Maverick Gloves
It's time to tackle our second pair of fingerless leather gloves, known by the fantastic (and fan-submitted) name of: The Maverick Gloves. This name is VERY important in understanding the awesome nature of these gloves, so we start with the important question: Where did this name come from?
An intrepid AbbyShot fan took one look at these gloves and thought: Final Fantasy 8! Sean C. named these gloves, stating that they "should be called the Maverick, based off of Zell's gloves from Final Fantasy VIII." 
As soon as we read that comment, we instantly saw perfection. AbbyShot is, of course, a huge fan of the Final Fantasy series (with VIII being the inspiration for our Squall Jacket, after all!) and Zell Dincht is one of our favourite video game characters, full stop. He's loud, he's energetic, he's always ready for action (plus he's hilariously vocal about his love of hot dogs) - he's pretty much the opposite of the quiet and brooding protagonist, Squall Leonhart. Zell's fighting style is all about hand-to-hand combat so his fingerless gloves are his main weapon that the player gets to upgrade throughout the game. His first glove upgrade is called the Maverick – and hence an AbbyShot glove name is born!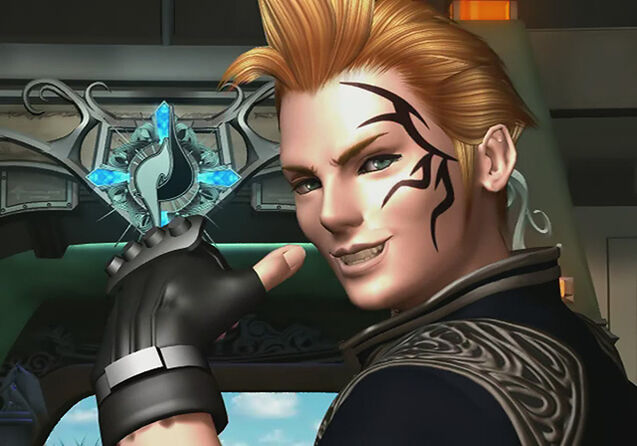 The Maverick Gloves, with their distinctive studded knuckles, definitely convey the energy and power of Zell Dincht, while also being great leather gloves on their own terms. The studs on the knuckles even give the gloves a little bit of a gothic edge, while of course the fingerless design gives the wearer full use of their fingers.
Dexterity is important! You never know when you might be called upon to fight in a hand-to-hand melee, defuse a bomb, or, well… send a quick text message! Fingerless gloves as texting gloves… nothing wrong with that! The AbbyShot Team is off to send a few text messages now (see the photo evidence below), so in the meantime, think about which fingerless glove design you like best and let us know!
The post Love The Gloves Part 5: The Maverick Gloves appeared first on .
Comments